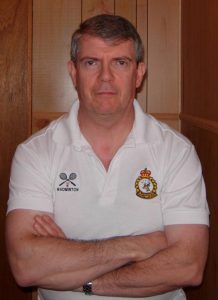 Badminton Newfoundland and Labrador is pleased to announce that the Coaching Association of Canada has approved the designation of John Gillam as a Chartered Professional Coach in recognition of his experience and completion of the Advanced Coaching Diploma through the National Coaching Institute/Atlantic Coaching Centre.
John is a former provincial level player who began coaching at the Avalon Badminton Club when he was only 18 years old. He has accumulated more than 20 years of experience and attained the level of Competition Development in the National Coaching Certification Program before entering into the two year long Advanced Diploma program.
In addition to his Canadian coaching training, John has attended various coaching conferences conducted by the Fédération Française de Badminton, including Coaching Female Badminton Players, Japanese National Training, and High Performance Technical Standards. As well, he attended the World Coaching Conference in Glasgow in 2017.
John coaches at the Rennie's Mill Junior Club in St. John's and is the High Performance Coach for Badminton Newfoundland and Labrador.